This article was originally published by The Finlab.
The way that we work and operate has changed extensively over the last year, as COVID-19 accelerated the need for companies to embrace new ways of doing business. With digital technologies being at the forefront of these changes, most companies have already adopted basic technologies to practice remote working and expand their online presence. However, some companies still lag behind in their digital transformation journeys, resulting in significant untapped potential for sales growth, increased business process efficiencies and many more benefits.
A recent McKinsey survey found that companies that had successful responses to crises like the COVID-19 pandemic reported having a range of technology capabilities that other companies did not have. More executives are also noting that technology is a critical component of the business, not simply a source of cost efficiencies. In short, digitalisation is now no longer an option but rather, it is a necessity for businesses to future-proof their operations.
Here are five signs your business needs to kick start a digital transformation journey:
1. Your company has poor brand awareness online
If you do a quick search on Google and your company's website does not appear as the top few options, it is a sign that there is an avenue to do more to get your share of voice out there. We live in unique times, where the internet has democratised marketing, levelling the playing field like never before. Companies should prioritise having a healthy online presence, as the internet is where most customer journeys begin.
The importance of brand visibility
Brand visibility is crucial in opening up the top of the marketing funnel for customer acquisition. The more customers you are able to get into your website, the more you will likely be able to convert them into sales.
There are 2 simple yet effective ways to increase the visibility of your brand: Search Engine Optimisation (SEO) and Digital Marketing.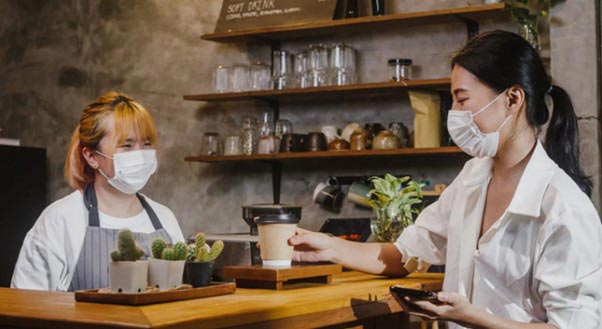 2. Your customers only buy from you once
Do your customers make repeated purchases? If your customers are only buying from you once, you are not effectively retaining customers.
This study by Bain & Co. shows that increasing your customer retention rates by just 5% can increase your profits by 25% to 95%. This is because encouraging your existing customers to make repeat purchases can be up to 5x cheaper than acquiring new customers.
Building brand loyalty and customer retention
To best retain customers, your brand will need to build brand loyalty and continuously engage existing customers. You can build loyalty by creating multiple touch points on various channels with your customers. Having a strong social media presence is a great way to start engaging your customers. By creating and posting relevant content to connect with your customers, your brand will soon become top-of-mind within the right target audience.
In the digital age, customers now want to interact with companies whenever and wherever. In order to keep up with this current "always-connected" and "always-on" customer, your business must embrace technology to deliver a comfortable and unmatched customer experience.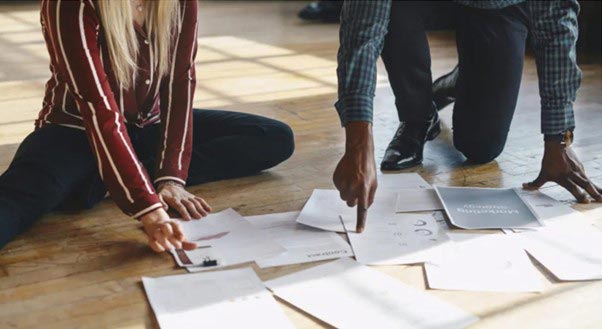 3. Lack of efficiency and productivity
Is your team working round the clock but not hitting your KPIs? Low productivity and decreased efficiency in a workplace are not uncommon. Businesses should work to regularly identify areas that require streamlining and optimisation. When a business is orderly and streamlined, while being optimised with the right technological tools, it enables team members to carry out higher value tasks. It also allows your team members to be more agile in planning and reacting to different situations at the workplace, without being bogged down by routine tasks that can be done in half the time through digitalisation.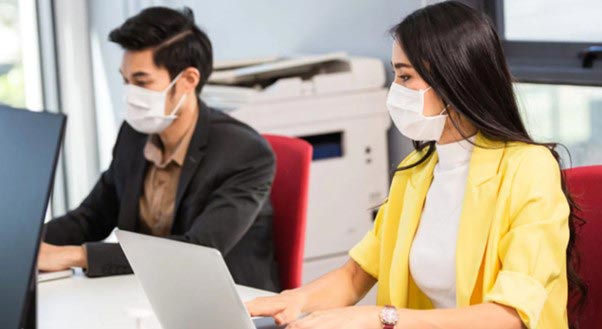 4. High turnover rate
People are a company's most valuable asset. More often than not, they are the heart and soul that drives a company forward. Hire great talent and they will bring your business to new heights. But let's face it, attracting and retaining the right talent are some of the most pertinent challenges that companies face. If your employees are leaving in droves, then it is time to take a step back and re-evaluate the situation.
Why are people leaving?
It may be that employees are finding a lack of growth and forward momentum in the company. High employee turnover rates can also be costly for a company. The departure of one or two top performers can trigger a spill-over effect of turnover within the organisation.
A reduction in turnover rates relates back to efficiency and productivity. When employees are efficient, productive, and have the right tools to help them work better, they will be able to use the space and time to do good work while charting their progress at the company.
In this day and age, employees are constantly looking to upskill themselves. Businesses should provide opportunities to equip team members with digital skills by offering training and courses. Remember, the little things often build up to make up significant components of your business.
5. Rising operational costs
Businesses want to achieve maximum profit at the lowest possible cost. The use of digital tools can help businesses save time and money. Technology enables businesses to increase the productivity of its teams and streamline operations, it can also help businesses save money. In a research report "ASEAN SME Transformation Survey 2020" by UOB, Accenture, and Dun & Bradstreet, it was found that SMEs in the ASEAN region were focused on reducing their costs, and 81% of SMEs managed their costs amid the outbreak by improving business efficiency through the use of technology. While other measures include seeking deferment in loan repayments, renegotiating contractual obligations, and reducing rental costs, it was clear that businesses are beginning to acknowledge the need to embrace digitalisation now.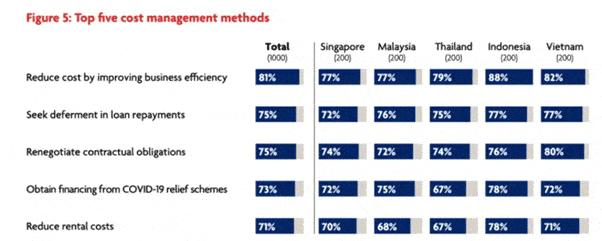 Some key ways companies can reduce costs by embracing digitalisation:
Utilising digital tools like cloud storage to centralise all company information and documents, making it accessible to the rest of the company in real time. This enables team members to make the right decisions in less time while reducing the costs of maintaining storage hardware. What's more, this also encourages a more collaborative culture of work among team members.
Automate tasks and processes so that employees can spend less time on mundane and repetitive tasks, and free up time and energy for more productive tasks. Many companies now utilise tech solutions such as robotic process automation (RPA) that uses software robots to perform a wide range of functions.
Digital transformation should not be seen as a siloed aspect of a business, but as a focal point of your business strategy to elevate your company to new heights, stay relevant and stay ahead of the curve. However, there is no cookie-cutter approach when it comes to digitalisation. The digital transformation and solutions must fit your business model and the vision that you have for your company.
If you can relate to any points as mentioned above and you are ready to embark on your digitalisation journey, then start exploring UOB BizSmart – a curated suite of cloud-based solutions - enables small businesses to boost operational efficiency and tap additional revenue streams through features such as accounting, HR, online food ordering capabilities, fulfilment systems and more. Find how more here.