In March 2020, when the pandemic first struck, people across the globe struggled to get used to working remotely or from home. Now that we've transitioned into the endemic phase, many organisations have implemented a hybrid working system for their employees. This means employees will alternate between working from the office and remotely.
Working from the office has its charms – employees get to have non-work-related exchanges and be in the physical presence of their team – but so does work from home (WFH), where the hassle of travelling to work is removed altogether.
To learn more on how you can maximise your productivity in a hybrid working environment, consider the following 4 tips:
1. Eliminating all possible distractions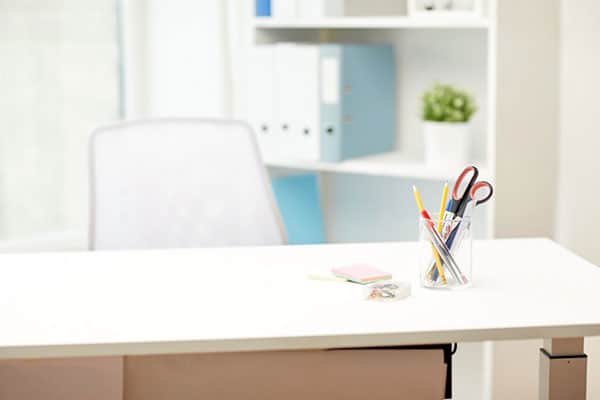 Regardless of where you're working from, it's easy to get distracted by minute tasks especially when you don't have a designated workspace or the workspace is cluttered. If you're working from home, it's best to keep your workspace tidy and free of clutter before your working hours commence. A tidy workspace can reduce the risk of you stopping work midway through to instead clean and organise.
Preparing all your essentials like laptop, notebook, phone, earphones, and any extra peripherals ahead of time may also help. As the saying goes, by failing to prepare, you are preparing to fail.
In the office, though it may be tempting to have long chats and catch up with coworkers, make sure that work isn't jeopardised to accommodate your social needs. Having your social media notifications turned off during working hours may also eliminate the risk of 'doomscrolling'.
2. Stick to a routine that keeps you on track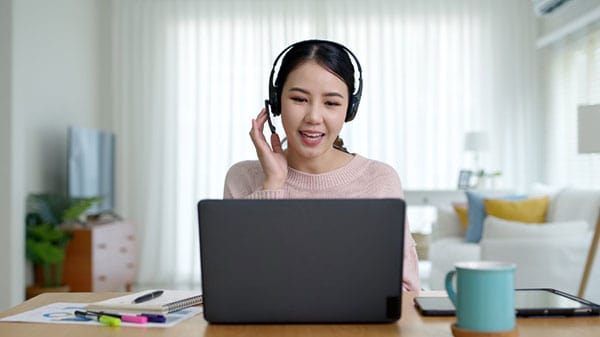 Whether you're working in your pyjamas in your bedroom or fully suited in a corporate office, having a routine can help increase your productivity. Instead of asking yourself what to do next, having a to-do list to refer to can help you visualise your next move. While some prefer a traditional to-do list, Kanban board has also proven effective for others. Perhaps at the end of each workday, you can prepare the next day's list of tasks so once the day arrives, you can kick the ground running.
If you're required to be present in the office, it's best to also plan your travel route and arrangement. Nobody likes being stuck in traffic or mistakenly taking the wrong train line. Ensure there is sufficient time to travel to the office and if you arrive ahead of time, you'll have extra time to yourself where you can take a breather before work begins. By having a routine, you'll know exactly what time to prepare in the morning and when to begin your journey.
Having a routine may also reduce the risk of decision fatigue and thus, allowing more room for deep, concentrated productivity flow.
3. Set boundaries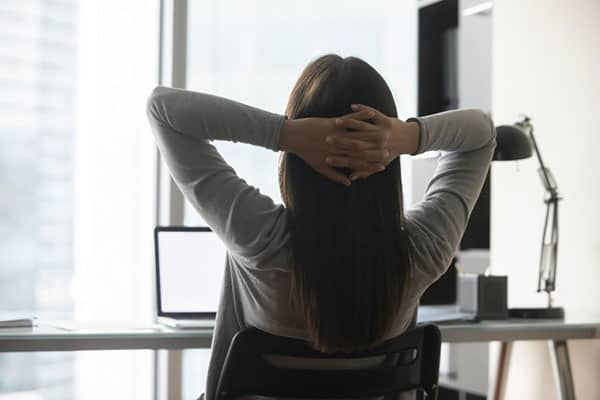 Based on Employment Hero's 2022 Wellness Report, 58% of employees across Australia, New Zealand, Singapore, Malaysia and the UK reported feeling the effects of burnout. It's easy to work past your working hours, especially when working from home, as the line between personal life and work life can become blurry.
To avoid inefficient use of time, overworking and potentially burning out, set healthy boundaries and know when to check in and out of work so you can encourage a healthier work-life balance. Working long hours does not guarantee high-quality work. In fact, there is a point of diminishing returns where working too long may lead to poor output.
This problem isn't only faced by those who practise WFH; office workers may also be swayed by the idea of working overtime when other coworkers frequently do so.
Knowing that we have a limited window to complete our tasks may propel us to better utilise our time. So remember to set healthy boundaries and concentrate during your working hours to achieve optimum productivity levels.
4. Communicate effectively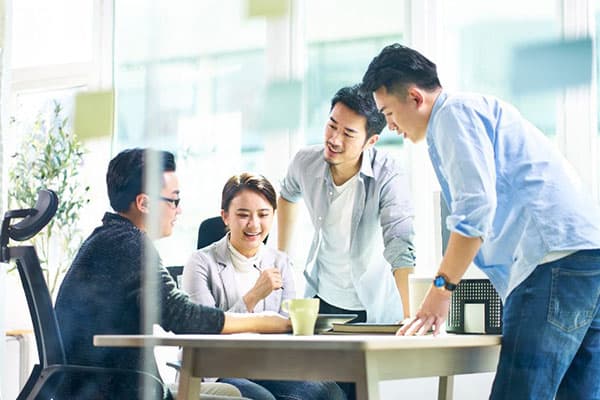 Effective and positive communication are building blocks for creating healthy physical and virtual work environments. Good, transparent engagement between team members, as well as managers, can cultivate inspiring work relationships that drive better productivity and commitment. People are more likely to give their all when they feel trusted, respected and appreciated by those around them.
While excessive socialising may deteriorate time spent on doing actual work, socialising about non-work related matters may help boost team morale and improve interpersonal relationships, which may drive improved collaboration between one another. Learning each other's communication styles can help progress productivity, especially when working together in a team environment.
***
As hybrid working continues to be practised among organisations in Malaysia, the tips above can help set you up for success and in turn, elevate your productivity flow. A combination of preparation, communication, routine, and creating boundaries may produce higher efficiency and quality of work.
When it comes to efficiency in the realm of business finance, having a reliable banking partner can be critical. UOB BizCA+ is an account that business owners can consider when seeking simplicity, flexibility, and efficiency in managing their finances.
UOB BizCA+ offers daily interest on your deposits via Overnight Deposit Services; fee waivers for DuitNow, Interbank GIRO and RENTAS transactions via UOB Infinity with convenience; as well as protection of up to RM250,000 by PIDM.
Click here to learn more about UOB BizCA+.