Technology has evidently evolved the way we operate our daily lives. From using facial biometric tech to purchase items through our phones, to speaking to A.I. assistants through our smartwatch, many things have been made easier thanks to the evolution of technology.
Although many SMEs and corporations have heavily discussed digital transformation efforts and initiatives, the COVID-19 pandemic truly accelerated the process and made it an absolute necessity in order to meet the world's changing demands. Having an online presence, whether it be on social media or with a website, could make a world of a difference, even in the post-pandemic world where having physical access to your business isn't a privilege that can be enjoyed by everyone.
Today, where 28 million Malaysians are active social media users1, are websites still relevant? Let's discuss the benefits of having a website.
1. Builds Credibility & Increases Awareness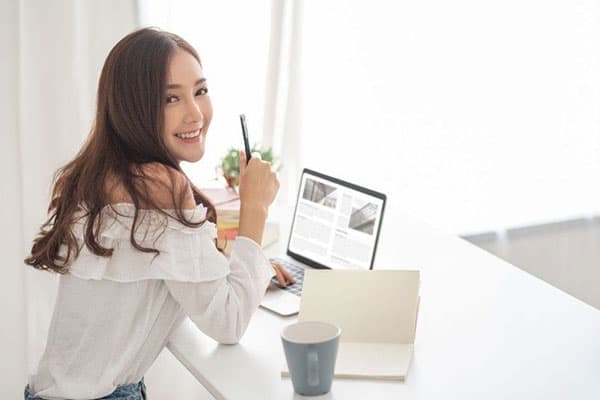 Imagine you've overheard a conversation that speaks highly of a restaurant. If it piques your interest and you'd want to learn more about it, instinctively, you'd Google the name.
With a website, the impression that it gives is serious and credible because unlike social media, it requires an initial investment. Paired with strategically thought-out messages and insightful information, visitors may feel drawn to learn more about the business. Having testimonials, awards, and accolades at the forefront of your website may also incite the feeling of trust in visitors, some of whom may turn into clients or partners.
In this same instance of searching up a business online, if nothing relevant appears, you simply wouldn't make the connection and any initial interest you'd have would naturally fade. This means the business could miss out on making leads.
A website provides the business with a space to build credibility and start a relationship with customers. Similar to a brick and mortar, their products and services are on display for customers to view, buy, or enquire about. It's also a common dropping point for just about anyone who may have interest in the business, which highlights the overall importance of having an online presence.
2. Provides Customisability Beyond Social Media Standards
We're at the age of social media where just about every Small and Medium-Sized Enterprise (SME) has an account across multiple platforms. Although social media certainly helps in creating engagement, maintaining a relationship with followers, and space for regular updates, it doesn't provide the customisability and flexibility that websites usually offer.
Websites, regardless of where the domain is registered, typically provide the freedom to customise its general look and feel. Aside from how it appears, the navigation of the entire website could also be altered to one that aligns with the user experience that the brand or business aspires to achieve.
Some website builders provide thousands of editable templates that can suit the nature of the registrar. There are templates designed specifically for freelancers looking to publish their best work, fashion houses wanting to share their history, or basic ones for small businesses to put their products on display. Alternatively, you could hire an experienced developer to personalise a website that perfectly matches your vision.
Compared to social media, users are bound by standard formats and sizes. It's more difficult to curate an experience beyond pinned content because it's designed to be scrolled through. If the account doesn't have regular updates, users would most likely lose interest over time.
3. Curated & Branded User Experience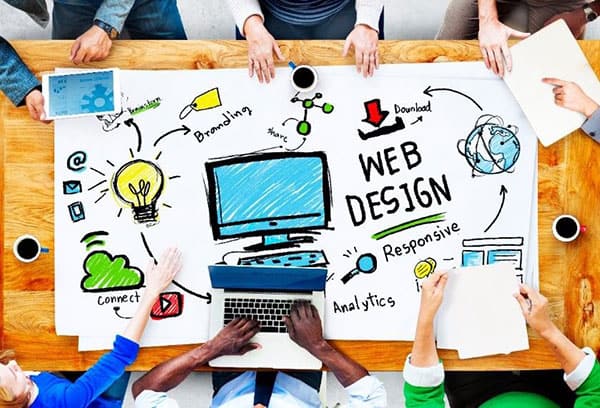 A website allows businesses to tailor the user experience as they deem fit. Curating an experience that invokes interest that later converts to revenue would likely be the goal of any business with a website. Businesses would need to strategically craft messages that the target audience can relate to.
Among the questions that need to be asked include the following: What's the first thing they see when they click on the website? How are they greeted? For important details such as contact information, office address, email address, or phone number - are they easy to access? If the website is difficult to navigate, visitors may easily and quickly drop off. Messages that resonate with visitors become memorable, which may greatly help in your brand or business having good top-of-mind recall.
***
Ultimately, a website creates a trustworthy impression and offers flexibility that social media doesn't. You could also collect data such as most clicked on a page, average time spent browsing, and more when you have a website of your own. You would also have complete control over your e-commerce if you decide to integrate it within your website as many platforms provide easy plug-ins.
If you're looking for a suite of digital solutions that can help take your business to the next level, consider UOB SmartBusiness. Automate your time-consuming processes, reach new audiences, and personalise a digital solution that meets your business needs. Focus on enhancing your business while UOB SmartBusiness helps you go digital and expand your digital horizons.