Starting a business with partners can be beneficial in many ways. For instance, you get to pool your financial resources together and build your dream business. As partners, you're also able to share responsibilities with others, tap into their various expertise, and even enjoy a sense of camaraderie throughout your entrepreneurial journey. These are advantages you might not get from a sole proprietorship.
However, when more parties are involved, having conflicting opinions, difficulty in streamlining decision-making processes, and disputes can happen. So, it's important to make careful consideration and preparations to overcome these challenges before entering a partnership.
Here are a few things you can consider if you're thinking about starting an efficient partnership.
Identify the right business partners
Perhaps it's best to go about this task by first asking yourself, "Why do you need a business partner?" Whether it's to access capital or skill sets complementary to your own, there are several reasons why you would seek out a business partnership. However, no matter your reason, it's wise to find business partners who share similar values and working styles.
Some partnerships started as other working relationships such as your former colleague. This person might have a specific skill you can leverage on and as you have firsthand experience working with the person, you're familiar with their working style and would rest assured knowing that he would be a good fit for your company.
Meanwhile, if you're partnering with people you're acquainted with, you can consider if their values would fit what you've envisioned for your company. Partner exits can be overwhelming with you needing to figure out who would buy the outgoing partner's ownership and rewarding them for their contribution. So, it goes without saying that the decision to partner with someone should be considered with much care.
Achieve congruence in a business partnership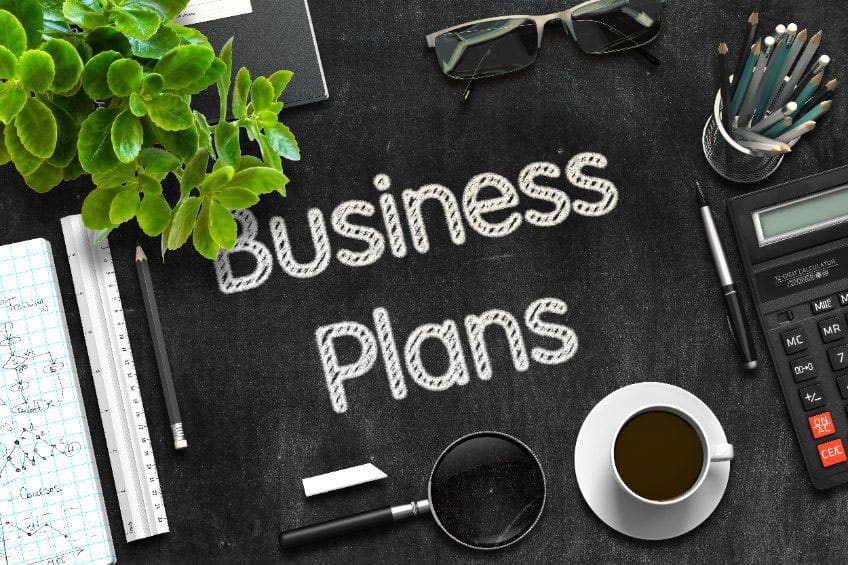 The reason for starting a business can vary for different people. For some, it is to create something of their own where they get to make decisions and generate income. Others might be turning a long-time passion or skill into a profitable business. It's also possible that some might start a business after stumbling upon an idea while conversing with their family and friends.
No matter your reason for venturing into a business partnership, it's important to be aligned on all fronts right from the start. So, take some time to construct a business plan with your partners to detail your:
Company's vision
Products and services
Marketing strategies
Financial projections
For business partnerships, it's important to outline each person's roles and responsibilities clearly based on their contribution. Typically, business partners can be divided into active and dormant ones. Working partners are those who make a capital contribution while also participating directly in business operations. Meanwhile, sleeping partners only contribute to the business financially.
Solidify your terms with a business partnership agreement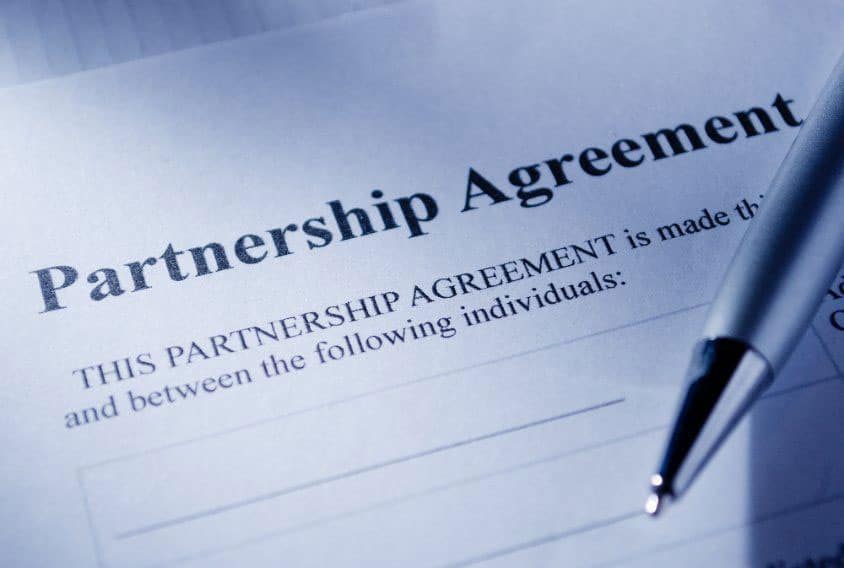 Many people, when entering into a partnership, only make verbal agreements. You can consider drafting a partnership agreement, which is a legal document that outlines how a business is managed and the authority of each partner.
Typically, a business partnership agreement would state the percentage of ownership for each person. You can also include their respective contribution not just in value but also the nature of it, split of profit and losses, partner rights, exit conditions, and more. A business partnership agreement dictates how things will be managed in the company and states clearly the terms of your business partnership to avoid confusion or disputes that might arise.
Consider protection from liabilities
When you register your company as a sole proprietorship or partnership, you're exposed to unlimited liability which means that there is no separation between your personal and partnership assets. Specifically, if you're unable to fulfil your liabilities, creditors can go after your personal assets. In a business partnership, liability is to be shared across all partners.
To protect your assets, you can consider business insurance that provides coverage in the event of unexpected incidents that involve loss or damages to property, crime, bodily harm to your employee or public, equipment damages, and more.
***
Starting a business with others can be an exciting journey but requires preparations to hedge against risks involved. Just as a partnership can come with several pros that you won't get from a sole proprietorship such as pooled resources and skills, it can come with cons like rising disputes due to incongruent opinions.
So, it's important to clearly express the terms of your partnership right from the start including percentage of ownership, roles, contribution, rights, and more. If you're thinking of building a business with partners, you can open a UOB BizCA+ current account to enjoy high daily interest, complimentary DuitNow, Interbank GIRO, and RENTAS services, as well as convenient online banking.
For businesses seeking additional funding and having had a stable revenue from their 4th year of business and above, an unsecured loan will be rewarded to them with the option of increasing the loan amount to RM1,000,000 with UOB BizMoney with zero processing fees and fast approval.*
*Terms and conditions apply.