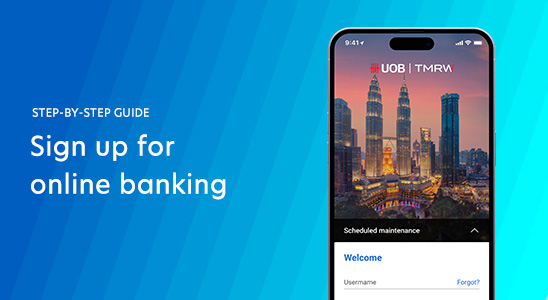 Easily set up your personal internet banking account and retrieve your username, or reset your password for seamless access to your financial information.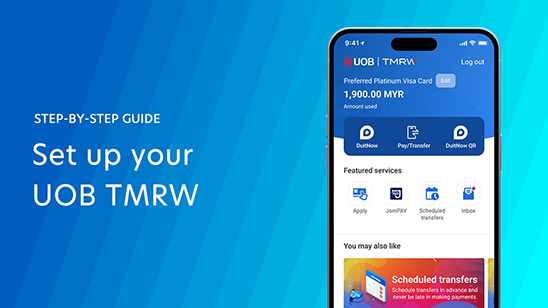 Create your UOB TMRW account to enjoy a personalised banking experience. From financial tracking to personalised insights, this app has everything for you.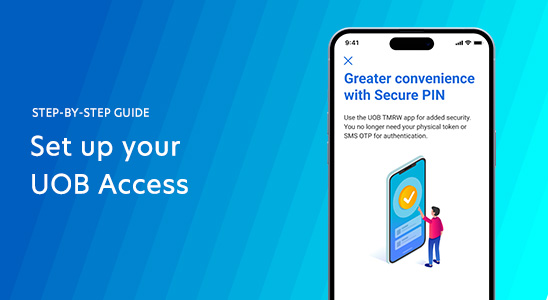 Enhance the security of your account by setting up your UOB Access on your device. Ensure that only authorised users can perform transactions on your account.