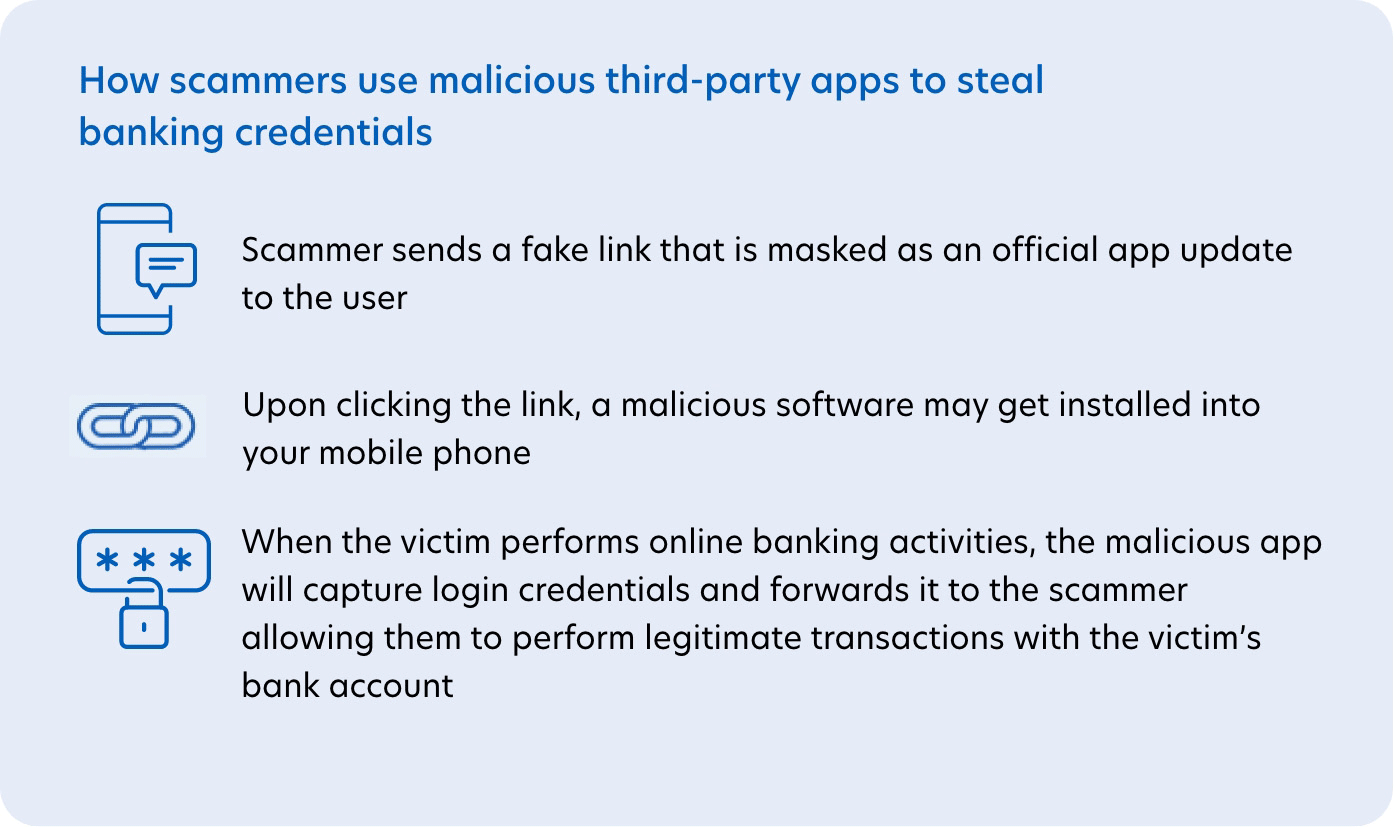 What UOB is doing to protect you from scammers
Detecting Apps From Untrusted Sources
UOB TMRW cannot be used with applications with accessibility permission from untrusted sources*. These applications may potentially compromise your banking information. To protect your banking information, you will be requested to uninstall such applications when they are detected by our security system. Please be assured that UOB TMRW does not store any information on the applications installed on your device.

Kill Switch
This is a self-service security feature that allows you to disable your digital access on the Personal Internet Banking and UOB TMRW app instantly.

If you suspect that you have been scammed, here's how you can use the Kill Switch:
• Call UOB Malaysia's Fraud Reporting Hotline +603 2612 8100 and follow the instructions provided.

Lock Card


If you have misplaced, lost your card or noticed suspicious transactions, you can lock your card using UOB TMRW app to prevent misuse. Go to Cards under Accounts, select <Services> select <Temporarily Lock Card>.
*Only download applications to your mobile devices from trusted sources / official app stores such as Apple App Store, Google Play Store, Huawei AppGallery, Samsung Galaxy Store, XiaoMi App Store, Amazon Appstore, Oppo App Store and Vivo App Store.

Do not click on suspicious advertisements or URLs sent through SMS as they could be links to install malicious apps to collect users' information.

Never provide your personal or banking information on third-party websites that do not belong to UOB.